Optical Prisms are mainly used for Telescopes, microscopes, surveying and mapping instruments, laser products, optical instruments, equipment,Sunday Optics always offer prisms for military enterprises.Now the mainly prisms include:corner cube prism, roof prism,penta angle prisms, right angle prisms,dove prisms. the 90degree angle tolerance can be 2 ″,Corner cube prism tolerance<0.2″.We offer coating on prisms, metal reflective,dielectric film, beam splitter coating.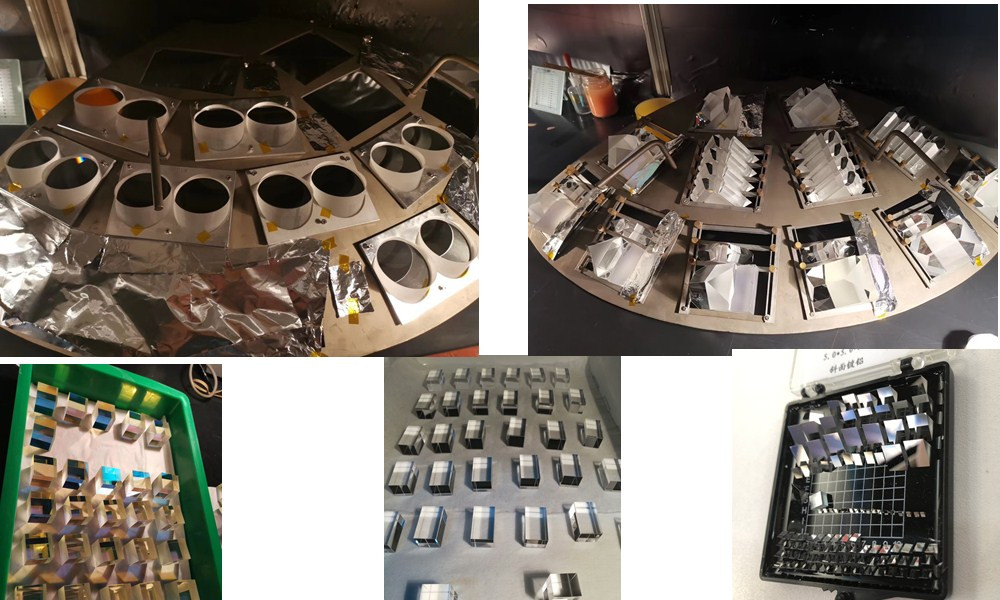 What Specifications can we achieve?
Material: Optical glass,UV Fused Silica, Infrared Glass,Germanium,CaF2.
Size:0.35-600mm
Flatness:1/10 [email protected]
Angle Tolerance:0.2″
Coating:AR BBAR ,AL Ag Cu Au ,Dielectric, Beam Splitter Coating
What Prisms can we make?

Corner cube prism,roof prism, right angle roof prism, dove prisms,wedge prism,penta angle prisms, half penta angle prisms, solar prisms, littrow prisms.
What test report can we offer?

Zygo Interferometer.
Size tolerance
Angle tolerance(Zeiss gonimeter 1")
Coating Curve with test plate.
What is your delivery time?

10-100-200pcs: 20days
1000-2000pcs:40days
For large quantity, we can make partical delivery.