A plano-convex lens is a positive focal length lens with a plane on one side and a convex on the other. It is used to concentrate parallel light, or convert point light sources into parallel light. Widely used in telescope, microscope, sight, laser, optical fiber and other products.UV-fused Silica (JGS1) has high transmissivity from the UV to the near-infrared (185-2100nm) and high transmissivity in the deep UV region. In addition, compared with H-K9L (N-BK7), it has better uniformity and lower thermal expansion coefficient, especially suitable for high power laser applications in the ULTRAVIOLET to near infrared band.
Sunday Optical Plano convex lens diameter range from 0.35mm to 600mm, Material can be optical glass, Quartz, Sapphire, CaF2, MgF2, Infrared glass such as ZnSe, CaF2, Ge, Si.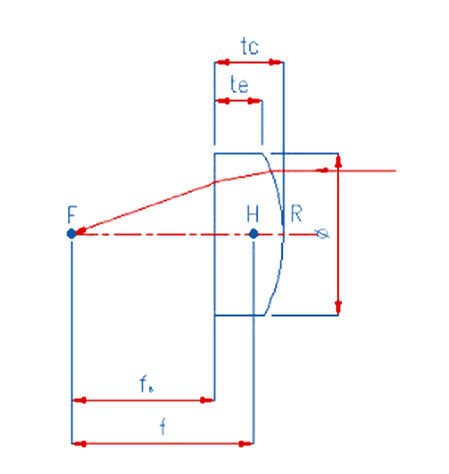 Specifications
Structure: Plano Convex Lens
Material: Optical Glass,BK7,H-K9L,UVFS,Germanium,Silicon,CaF2,MgF2,ZnSe,ZnS,Sapphire.
Dia.0.35-700mm

Dia.Tol.+0.00/-0.01mm
Surface Quality:10-5
Surface Irregulatiry:λ/10 @632.8nm or customer design
Thickness tolerance:+0/-0.02mm
Clear Aperture>90% of diameter
Chamfer:0.05-0.5mm
Centeration<30 arcsec
Coating:Single Mag2, Multiple Layers AR Coating
A: 350-650nm
B: 650-1050nm
C: 1050-1585nm
D: Customer Design