H-K9L Bi Concave Lens
The double concave lenses with the negative focal length, these lenses are used in Beam Expanders, optics image, laser system and so on.
Product Details
The H-K9L double concave lens has excellent transmittance from visible to near infrared (350-2000nm).H-K9L (N-BK7) is a commonly used optical glass for the preparation of high-quality optical elements. When the additional advantages of UV melting quartz (good transmittance and low thermal expansion coefficient in the UV band) are not needed, H-K9L is generally selected.When deciding whether to use a plano-concave lens or a biconvetal lens to diverge the incident light, the biconvetal lens is preferred if the absolute conjugate ratio (distance divided by distance) is close to 1.Plano-concave lenses are preferred when the absolute magnification is less than 0.2 or greater than 5.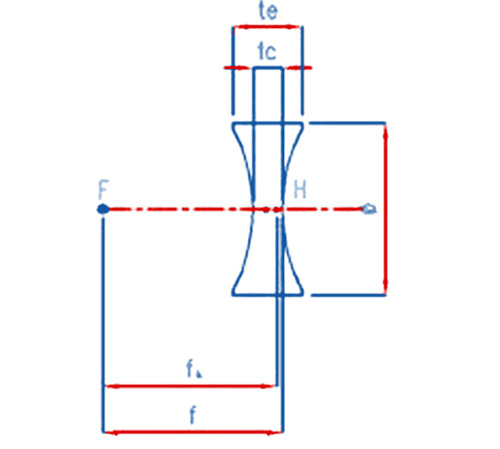 Specifications:
Structure: Bi Concave Lens
Material: Optical Glass,BK7,H-K9L,UVFS,Germanium,Silicon,CaF2,MgF2,ZnSe,ZnS,Sapphire.
Dia.0.35-700mm
Dia.Tol.+0.00/-0.01mm
Surface Quality:10-5
Surface Irregulatiry:λ/10 @632.8nm or customer design
Thickness tolerance:+0/-0.02mm
Clear Aperture>90% of diameter
Chamfer:0.05-0.5mm
Centeration<30 arcsec
Coating:Single Mag2, Multiple Layers AR Coating
A: 350-650nm
B: 650-1050nm
C: 1050-1585nm
D: Customer Design